Sitting on a sparkling white sandy beach you can stretch out, relax, and take in the South Andros scene.
Bair's Lodge is located on the eastern side of South Andros Island, the largest island in the Bahamas and least developed. However, the Lodge is an easy 25-minute drive from the airport in Congo Town. Situated between Deep Creek and Little Creek, we're within striking distance of vast inland flats, with the option of running south or through the island to the fabled West side.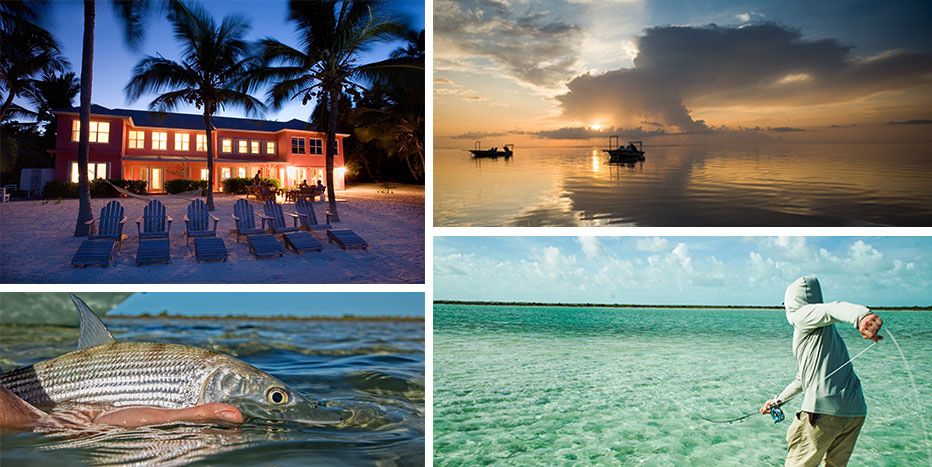 Bair's Lodge offers deluxe ocean-side lodgings in an attractive plantation-style building surrounded by palm trees. The Lodge sits on a sparkling white sandy beach. You can stretch out and relax on the verandah and enjoy a cocktail. Then relax and take in the South Andros scene.
The lodge has a fully stocked bar, with spirits, cold beers, soft drinks, plenty of ice, a blender and mixers for cocktails. Satellite television has been installed for those who wish to catch up on news or sports during cocktail hour. Wi-Fi is available at the lodge. Our fully stocked fly shop has and anything and everything you might need for chasing bonefish on the fly: lines, leaders, tippet, and an excellent fly selection. We also carry sunscreen and various other Bair's Lodge merchandise.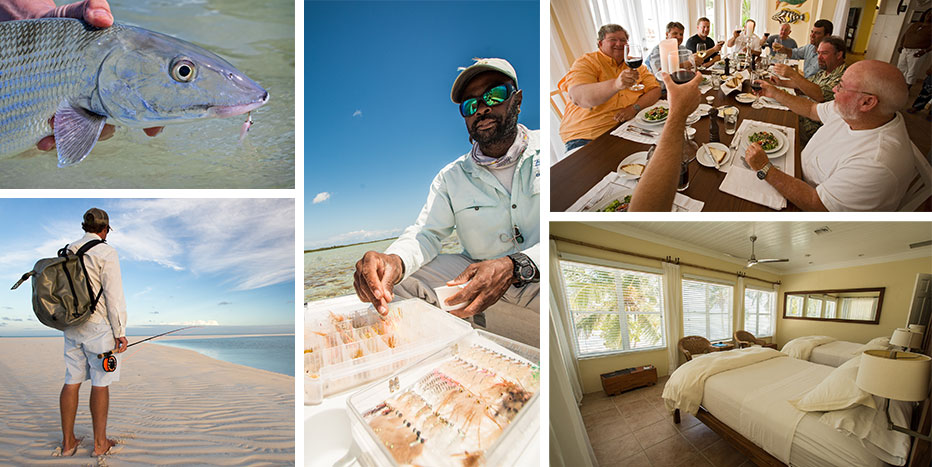 Two of the six rooms in the house are open to a long veranda facing the ocean, furnished with comfortable benches and tables to sip coffee in the morning or cocktails in the evening. There are rod racks beside the outdoor showers, and we have a hose with fresh water to wash down your tackle. From the veranda, you can walk to the beach, where we keep the skiffs moored. We also have comfortable lounge chairs and hammocks for relaxing outdoors.
Our bedrooms are beautiful. They have terracotta tile flooring; the beds are made using, tropical-weight sheets, and plenty of down pillows. All the rooms have A/C, as well as universal outlets for recharging phones, computers, etc. Each room comes equipped with a private bathroom. In addition, each bathroom has a full bath. Hot water is plentiful, and each room has fresh towels and a handy laundry bag.