FLY FISHING IN ARGENTINA AT RIO MANSO LODGE
Fly fishing in Patagonia is a unique experience. Imagine casting to big, healthy trout in crystal clear water without seeing another person all day. There are miles of still and moving waters throughout Nahuel Huapi National Park with very little fishing pressure. Our waters offer a complete variety of different types of fishing, from big dry flies and weighted streamers to tiny emergers, nymphs and spinners. We fish both floating and sinking lines, dry and wet flies at different times of the season and throughout the day. When fishing the Manso River, much of your fishing will be with streamers and sinking lines. Hatches on much of the river are sporadic and the biggest fish are best drawn out with streamer patterns. There are several sections where nymphs are especially effective, and a tiny spring creek where sight casting to cruising fish can be a delightful change of pace.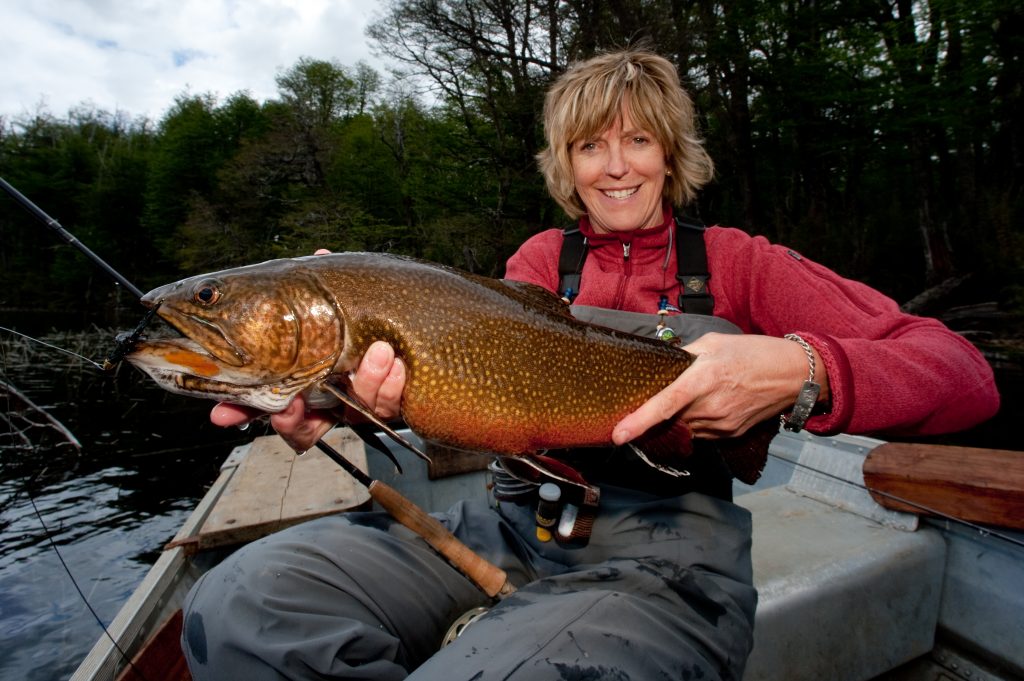 The Channels of the river emptying Lago Hess are justly famous for their unique blend of big fish and technical fishing. The Channels' smooth currents provide a great dry fly challenge for any angler. Similar in nature to a big spring creek, large fish often cruise this area or setup along the banks making this a required stop for any Rio Manso angler. Even though the fish can be selective, for many guests this is their favorite section. For good reason: some of the largest fish in the watershed live in this area.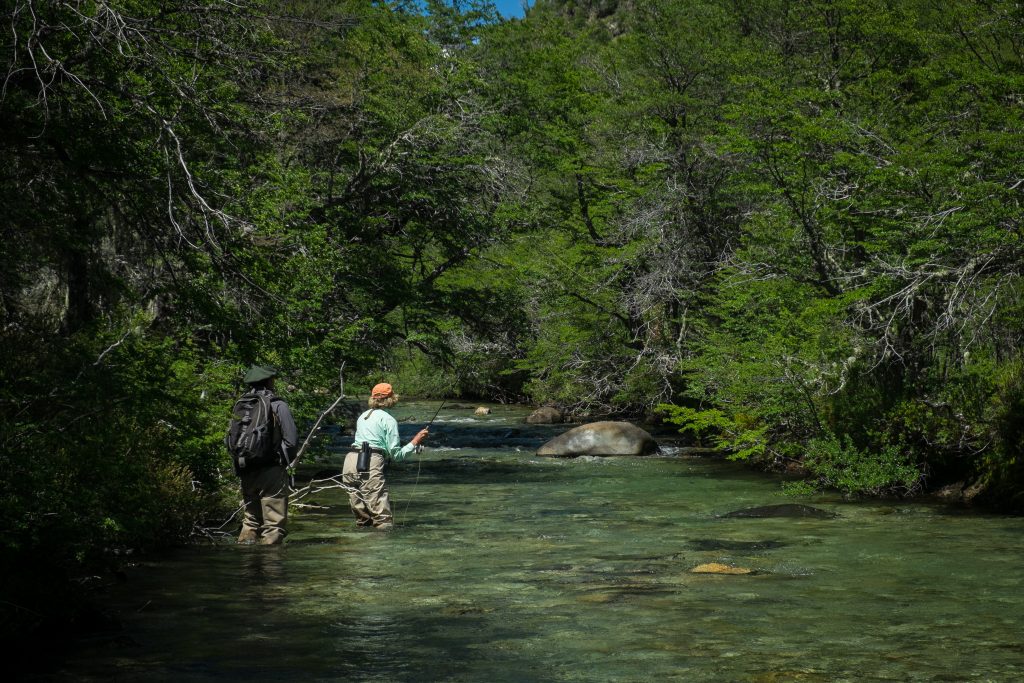 One of the jewels at Rio Manso Lodge is Lago Fonck. This four mile long lake offers big rainbows, browns and brook trout. Depending on the time of year, we fish streamers and dry flies on the lake, often both during a typical day. Dragon flies, damsels, and caddis flies all hatch on the lake and the trout cruise the lakeshore weed beds in search of a meal. We fish the edges from one of our Carolina skiffs, working the structure where rainbow and brook trout lay, with the occasional brown as well. With the added bonus of spotting an Andean Condor circling overhead, and beautiful Mount Tronador in the distance, a day on Fonck is always special.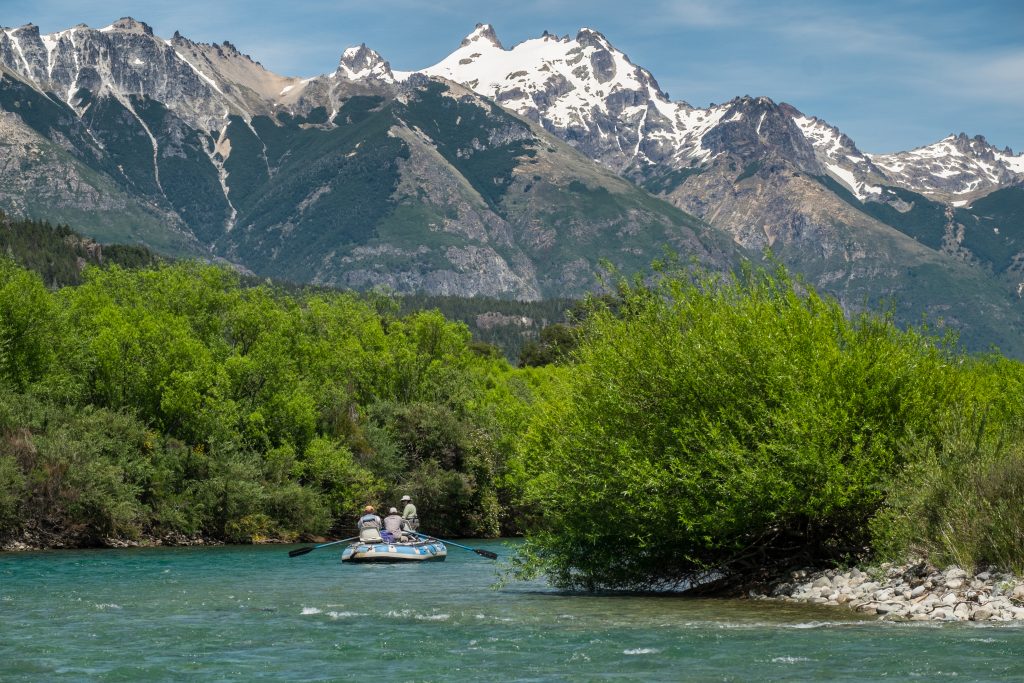 Rebuilt in 2004 and uniquely designed, every one of our 9 guest rooms at Rio Manso Lodge faces northwest with spectacular views of Lago Hess and the Andes Mountains. Just 15 miles away towers majestic Mount Tronador located on the border with Chile. If the weather is clear, the mountain looks close enough to touch. Each of our rooms is comfortably appointed with either King Size or two Full Size beds and private bath. Some are equipped with a Jacuzzi as well. Many guests sleep with their windows open to let in the crisp, cool mountain air. The lodge features a full wader room for tackle and waders, a fly tying area, a small, but well-stocked bar, and a spacious sitting area in front of our river stone fireplace. Many nights it is cool enough to enjoy the warmth and comfort of a roaring fire. We normally serve cocktails and hors d'oeuvres there each evening. Should you require assistance any time of day or night, our front desk staff is always available. The lodge has a sauna available to drive out the chill and loosen those stiff casting muscles.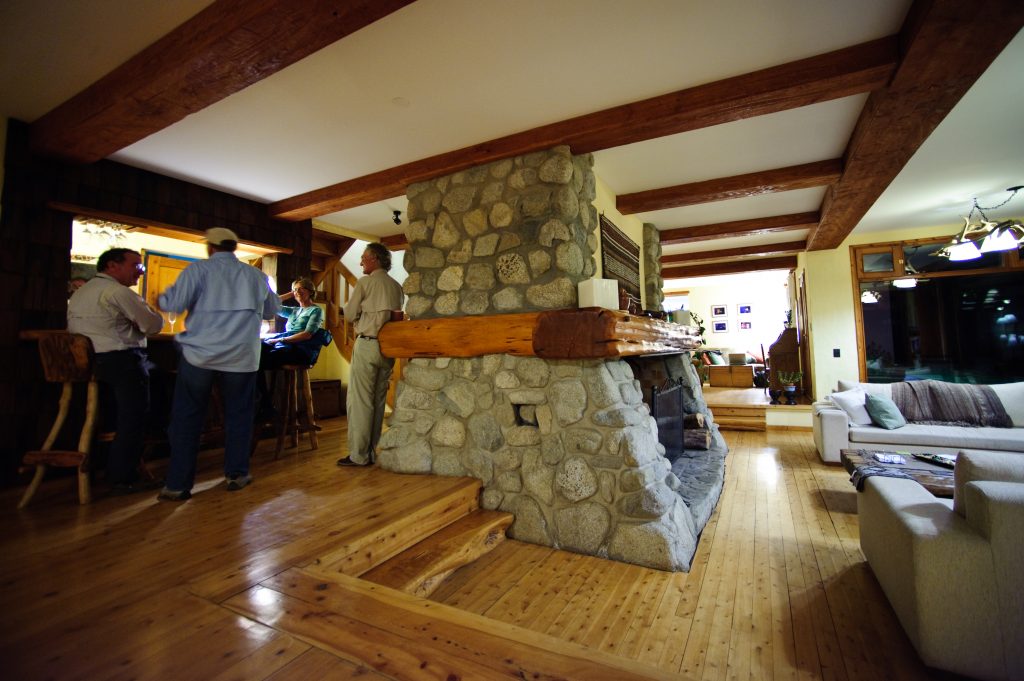 Big rivers, small creeks, remote ride-in secret waters, and flats style lake fishing, are all found here. Perhaps the crown jewel of the lodge's epic fishing is its fabulous dragon fly hatch, where the promise of a big meal can bring the largest trout clean out of the water. And at the end of it all, a short ride back to the lodge lets you spend your time fishing and relaxing rather than bouncing along a gravel road. It is exciting, pleasurable angling, topped, possibly by the warmth and attention that only a lodge staff steeped in Argentina's fabled hospitality can provide.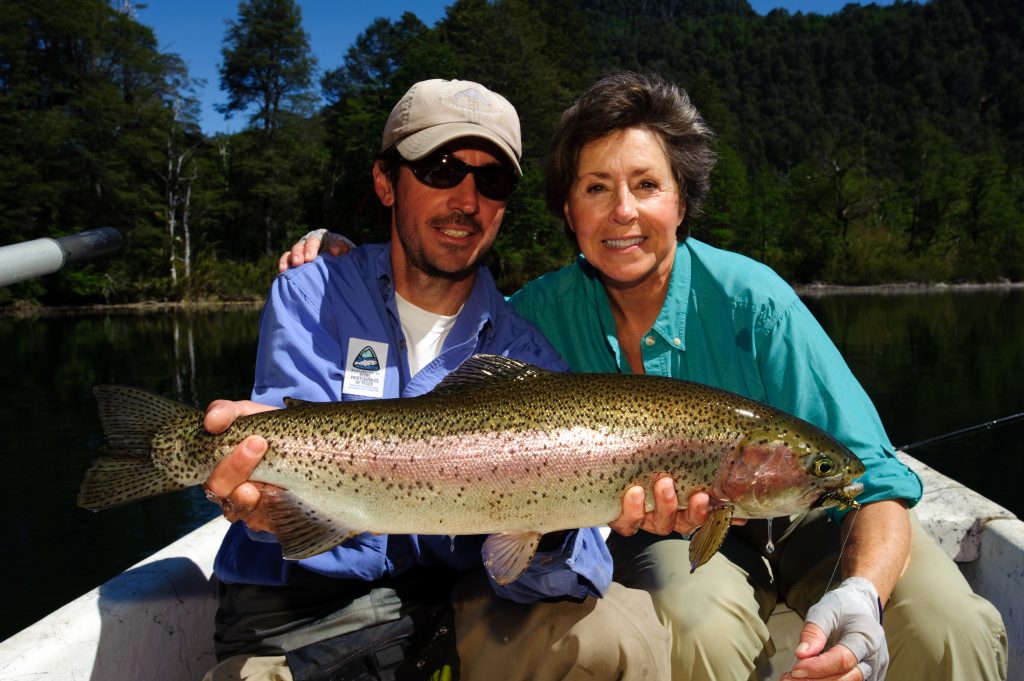 « Previous Post
---