The Response has been so great that we added another week in May. The New dates are May 9th through May 16th.
Sweet Waters Adventure Select Fly Fishing Package -Sanibel Florida
$1950 for seven nights and six days sight fishing for big snook. Sanibel Florida offers some of the best beaches on the planet to chase snook.
Dates: May 16th through May 23rd, June 20th through June 27th, July 18th through July 25th, 2020
Join your hosts Jim Stenson for some of the best fly fishing the State of Florida has to offer. Sanibel Island is one of the many barrier islands that line Charlotte Harbor – one of the last great estuaries left on the West Coast of Florida.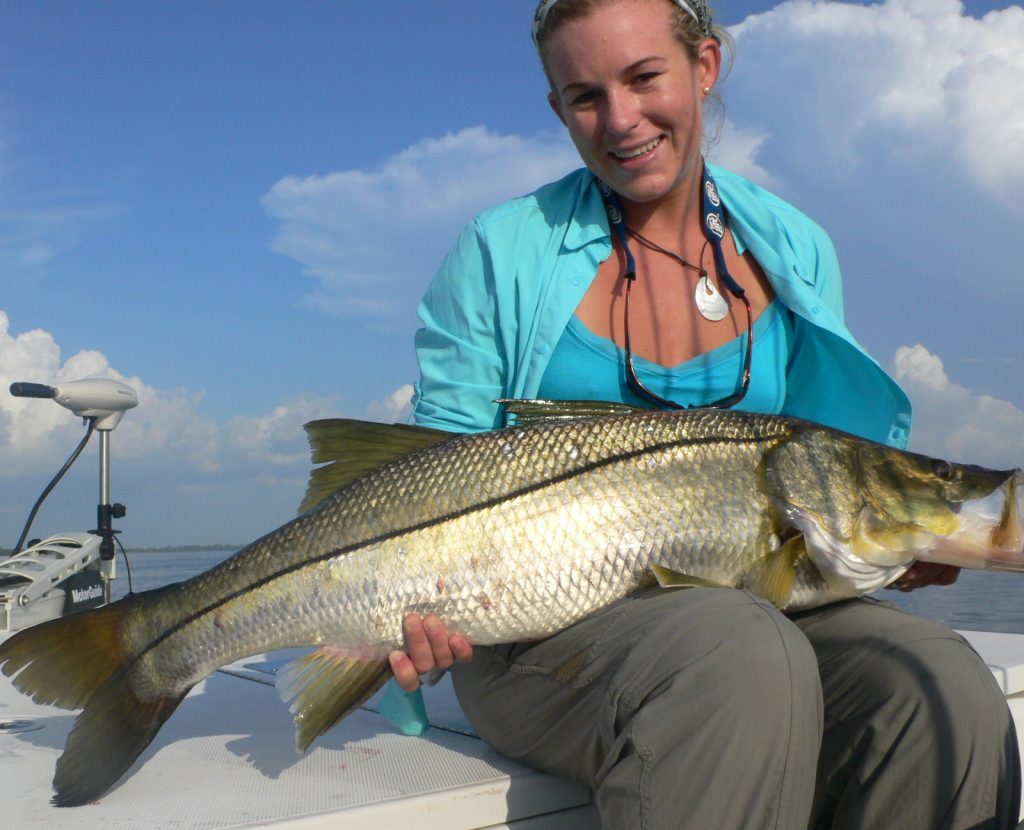 You can chase cruising snook along the beaches as they blow up on the abundant schools of bait one day then chase redfish and snook on the backside the next. Charlotte Harbor is one of the best places I know north of the Ten Thousand Islands to catch snook, especially on the Fly. The snook averages eight to ten pounds, but double-digit fish are quite common and fish up to thirty pounds still spawn on the beach throughout the summer months.
Snook stack up in the deep passes beginning around the full moon in April most years, drawn there to spawn, and the fish move in and out on the moon phases through September. The passes occur at the mouths of all large bays and rivers, as well as at various "hurricane cuts" through the barrier islands that line much of both coasts of peninsular Florida. Most snook travel out along the beaches adjacent to the passes, where they offer some unique shallow-water opportunities.The best news is that these are not the 20-inch backcountry snook you usually catch around the mangrove edges on the inside. They're often mega-fish, a yard long and bigger. If you want a bragging-size snook of 20 pounds or more, the beach is the place to look.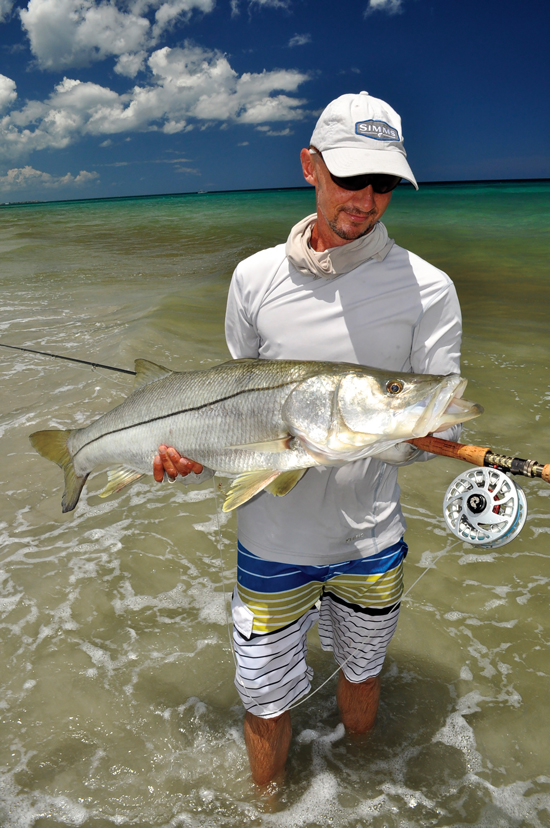 Sanibel Island is a fly fishing paradise:
Sanibel is a barrier island located on the Southwest coast of Florida. It is easy to get by plane or car. If you are arriving by plane, you can fly into Fort Myers airport. We are happy to pick you up, or you may choose to rent a car, so you and your family enjoy the flexibility to visit as many of the additional great attractions in and around Sanibel that fit in your travel plans. Either way, it is a short, thirty-minute drive to Sanibel Island from Fort Myers Airport. Preferably it's better that you have a rental car. It allows you so much more access and freedom to do as you wish when you are not fishing.
Meals: Meals are not included in the price, but the condos are fully equipped. Normally, most fishermen prefer to stock up on breakfast items and snacks at the local grocer, and we all meet for dinner at one of the wonderful local restaurants for dinner.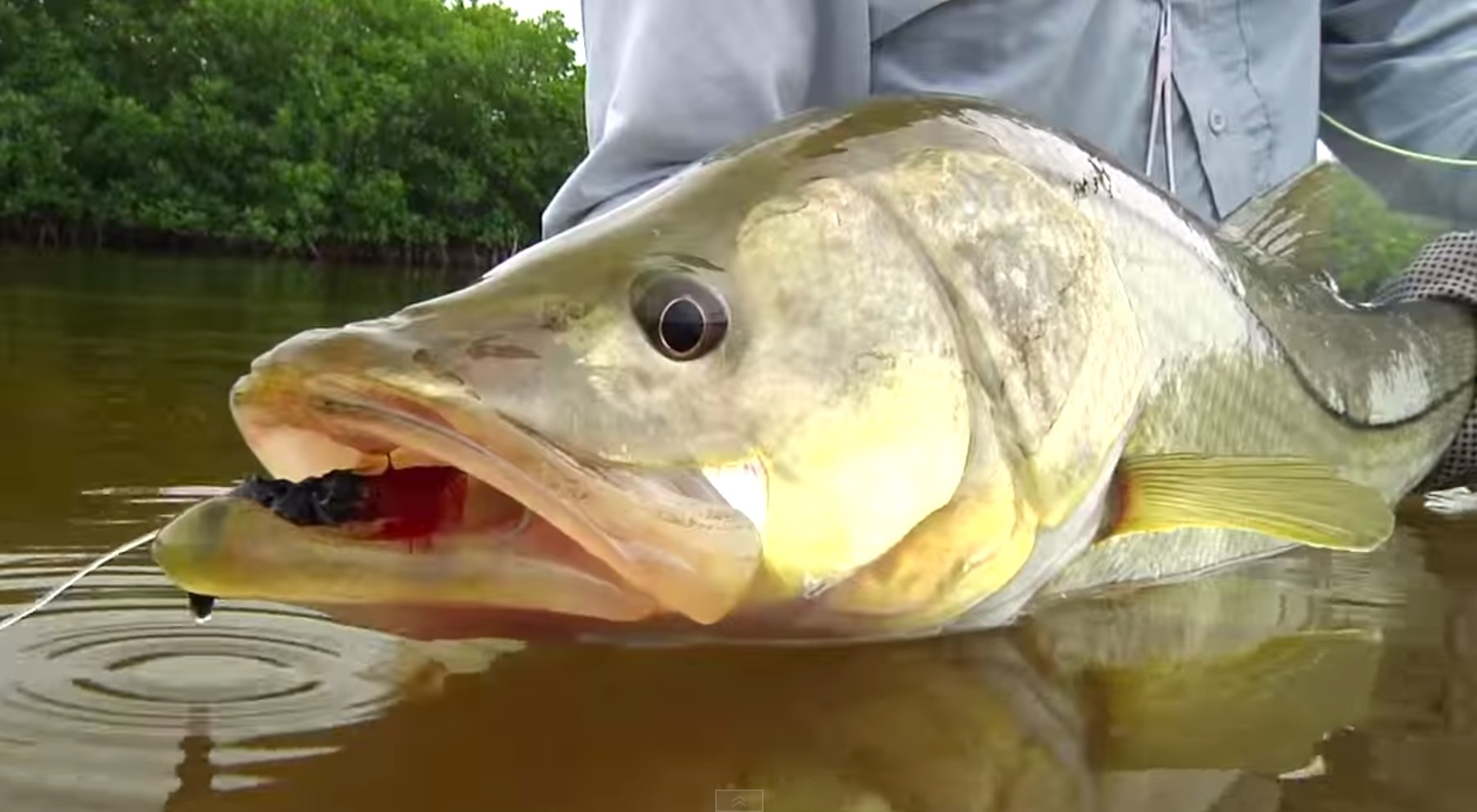 Fishing Gear: We fish 8 and 9weight rods with floating lines. Intermediate have their place, and in some cases, it doesn't hurt to have several rods. Sweet Waters Adventure can supply the rods if needed. This is easy fishing. I will put together a salt water equipment list for you, and I can also help you with the gear if you wish. SWA has retail licenses with over thirty fly fishing companies. You will need an out of state Florida fishing licenses – which you can either get before you leave or you can pick one up ant Norms fly shop on Sanibel when you arrive. Norm also ties the best snook flies on the west coast.We spend a great deal of time at Norms.That's where all the local hang out and its the best place to get the local fishing news.
Accommodations: We will be staying in 2 bedrooms, three baths, condominium with a full kitchen.Two people per condo with swimming pools and tennis courts. Actually, you will be staying in front of one of best fishing beaches on  Sanibel – Blind Pass.
If you have any questions please contact Jim  Stenson at 251-633-6330
« Previous Post
---