Surly Cameramen, Permit, and the Occasional Hurricane: by Jim Stenson
Sometimes life seems to fall in place. The planet, the stars, and the universe all align in galactic bliss, and then you realize that life might not be all that bad after all! When it happens on a permit flat, it can be downright righteous. It only feels that way because it rarely happens, at least not enough to call it intentional. Then again, it probably happens more times than one might expect because you spend a tremendous amount of time on the water. You finally have some fundamental understanding of the tides. Before you know it, you begin to understand the relationship between the tides, the permit, and the moon. It finally dawns on you that permit by nature are nocturnal creatures, and if you're fishing on a full moon, the odds of catching a permit in the daytime is significantly reduced.
Finally, you have an epiphany. You start picking your dates more carefully. You avoid the spawning season because; depending on where you fish, permit spawn offshore in deeper water more often than not. You catch a few permit now and then, and eventually, word gets out, and the next thing you know, customers start calling you asking for advice. Before you know it, you're the latest Johnny come lately – so-called permit expert, which you are most certainly not! Then it gets worse – Chris Pipes, the marketing manager for Deep Water Cay, calls you up one day and wants you to give a presentation on fly fishing for permit to the West Palm Beach Fishing Club, the second oldest fishing club in the world. Other than the International Game Fish Association in Dania, Florida, it's the most respected sport fishing institution on the planet. Could it get worse? Of course, it could! I was expected to share this seminar with Razz Reid, one of the best permit fishermen on the planet. It's incredible how fast that perfect universe can unravel!
The day finally arrived. I drove over to Amelia Island and spent the night with Chris and his wife, Liz. The next morning Chris and I hit the road early to avoid as much morning traffic as possible. That's an illusion of sorts. It's something we tell ourselves, so we don't show up depressed. Essentially these days, the East Coast is nothing more than one long string of humanity that starts just north of Jacksonville and terminates in Key West. It's nothing more than a walking, talking, breathing organism, something akin to a giant tapeworm. There is no escaping it. Unfortunately, it's only getting worse. I was headed home to a part of the world I grew up in – I had done my best to avoid Dade, Broward, and Palm Beach Counties like the plague. I didn't want to be continuously reminded that the world I grew up in was gone and will never be the same again.
Regardless of how much I tried to play it down, I admit I was getting excited! That is until we pulled off the turnpike in Palm Beach. The traffic was choked like an overgrown algae-filled septic tank. Surrounded by New York, New Jersey, and Massachusetts license plates, I felt like a tourist. I had to keep reminding myself this was supposed to be fun. After all, it was a privilege to be invited to the PBFC (Palm Beach Fishing Club). The list of great fishermen who had either presented or belonged to the PBFC reads like the hall of fame for great fishermen, artists, and writers. The walls are littered with plaques and trophies, representing a multitude of world records by club members. I would be standing in practically the same spot as Lefty Kreh, A.J. McClane, Stu Apte, Flip Pallot, and other great fishermen that once addressed the members of the PBFC. Was I nervous, not really, maybe in the first few minutes, but I soon overcame the stress and moved on? Perhaps it was because most of the audience was wearing flip-flops, shorts, and some type of fishing shirt. There were a half dozen or so Miami Dolphin t-shirts and baseball caps in the crowd. It was strange. For some reason, I felt like I was home. This is where I belonged.
Halfway through the presentation, the inevitable happened. A gentleman in the front row raised his hand and asked me how many permit I had caught in my lifetime.
I asked him, "Do you mean using live crabs and live shrimp or exclusively flies?" And of course, he said, "flies."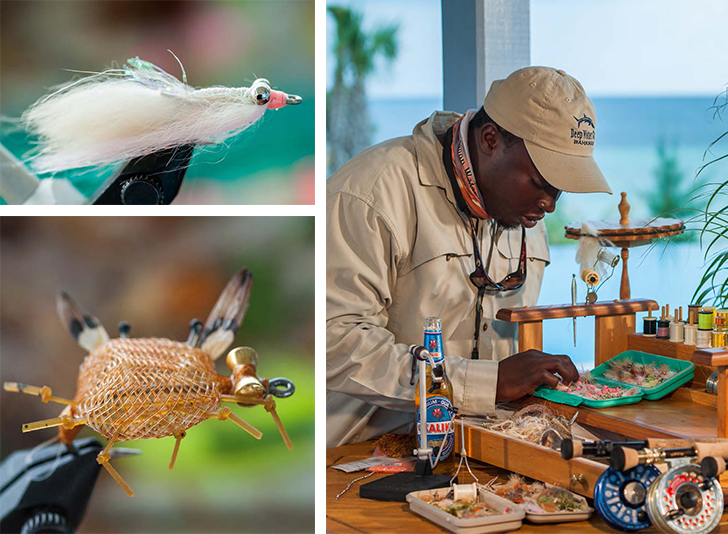 I looked at Razz Reid, and he just smiled, then I turned to the crowd and proudly told the gentlemen in the front row that I had caught thirteen permit on the fly and probably lost three times that many. Over the last twenty-five years, I probably cast to hundreds of permit. I have experienced every kind of refusal you could dream of, not to mention dozens of ways you couldn't dream of! On the other hand, I had caught at least eighty or so permit on live crabs and shrimp, and rarely spooked any. You can read anything into that you want to.
The next question out of his mouth was, "How long have you been fishing for permit?"
There is always one in every crowd, and it's their sole responsibility to embarrass the speaker. Sometimes you can pick them out, and other times they lie and wait to ambush you by asking stupid questions. Of course, they already know the answer, or they wouldn't have asked the question in the first place. It's not knowledge they're looking for, its recognition. I was just the latest patsy to respond to his questions.
I answered, "twenty-five or thirty years intentionally."
Then with a sort of snarky attitude, he asked me, "how much time do you spend on the water?"
I politely replied, "Give or take two hundred and fifty days a year, but not all of it is spent chasing permit." 
I should have never gone down this road in the first place. I didn't really care who this guy was. All I wanted to do was shut him up and quickly move on. But I didn't, I continued, "I spend a great deal of time chasing steelhead on the west coast and Atlantic salmon, across the Arctic Circle and sea-run browns in Patagonia. I spend just as much time chasing tarpon and bonefish throughout the Bahamas and the Caribbean."
If I have any free time left over, "I try to the fish the West Coast of Costa Rica and chase sailfish and roosterfish on the fly. And if I'm lucky and the rains don't come early, I cross the central ridge and drop down to Manzanillo and chase giant tarpon at the mouth of the Sixaola River."
He just smiled and said, "I'm impressed!"
At that point I piled it on. "The Sixaola River is essentially the southern border between Costa Rica and Panama. It's one of the last clearwater tarpon fisheries left in Central America. It's a seldom-fished resource except for the locals that much prefer lobsters and crabs to tarpon. Essentially, it's the second coming of Homosassa."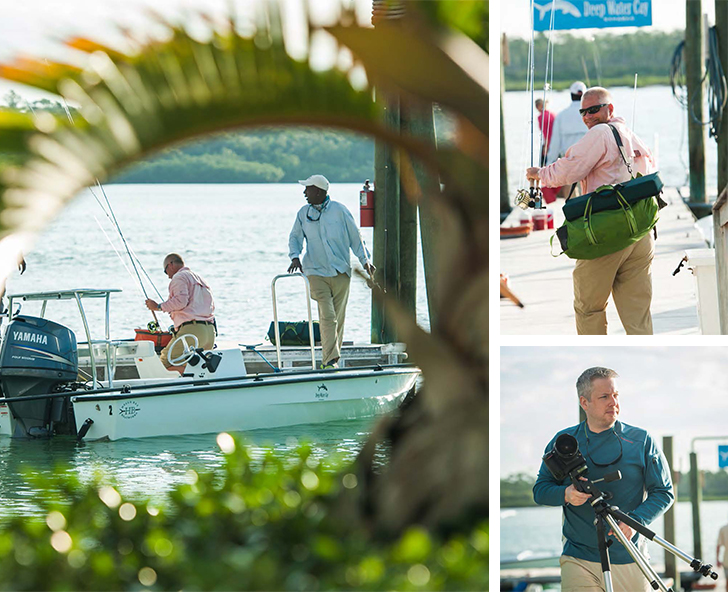 Then he mentioned something about carrying my luggage. I picked up where I had left off and finished my presentation. The crowd was great! Then it was Razz Reid's turn. This was unfair on so many levels. Razz had been a member of the PBFC for many years, and he knew everyone, and for the most part, he was on a first-name basis with most of the crowd. Everyone knew of his reputation and the number of permit he had caught throughout the years.
I paid attention to every word that came out of his mouth. Why not listen – Razz had a lifetime of experience chasing permit? Only a fool would ignore him. We had known each other for many years. A few months earlier, Razz and I were sitting in Dreamland Barbecue in Mobile, Alabama, enjoying plate after plate of barbecue ribs, pulled pork sandwiches, and sweet tea. We were discussing Atlantic salmon fishing and the Gaspe.
Later that night, Razz, Chris, and a few other Deep Water Cay managers and I were sitting in a high-end restaurant (aka fancy pizza joint) in Palm Beach. We were enjoying several very expensive pizzas and then washing them down with Ande Gator and the occasional Abita, Purple Haze. Actually, it was a fifty/fifty mix of Ande Gator and Purple Haze. It's the ultimate beer cocktail. I can only point you in the right direction and get out of your way; the rest is up to you, but if you love beer it's something you should try.
It was getting late, and I was ready to hit the sack. I can only assume that the half a dozen slices of pizza and the steady flow of cocktails didn't help the situation either. Chris and I had been up since early morning as we were about to stand up and take our leave – when someone at the table suggested that we needed to make a video for the new Deep Water Cay website I was building. It was almost finished, but Paul hadn't approved it yet. Paul Vahldiek is the owner of Deep Water Cay, one of the most iconic bonefish lodges in the Atlantic outside of maybe Casa Blanca on the Yucatan Peninsula. The Bahamas lie just north of the Lesser Antilles and Southeast of Palm Beach. Deep Water Cay lies several miles southeast of Grand Bahama Island. For some reason or the other, people want to keep lumping the Bahamas into the Caribbean. That's like saying the Gulf of Mexico is actually the Atlantic Ocean, and relatively speaking it is, but then again, it's not, it's the Gulf of Mexico. Semantics do matter!
Paul was part of a group of investors that also owned various other high-end ranches and lodges in Colorado. My other company, Integrated Digital Publishing, handled the marketing contract for all three properties for the last several years. It was an exciting idea, and I knew better than anyone, that there was plenty of money left in the budget. Even though I'm not sure, Deep Water Cay had what you might call a real budget. It was more like a slush fund to which just about everyone seemed to have access. Regardless of the money in the budget, we still needed to get Paul's approval. Before we ran it by Paul, I wanted to put a proposal together that included dates, video, editing, and custom soundtrack all within a reasonable budget. Personally I didn't consider the cost that important. Of course, I wasn't privy to what went on behind the iron curtain. Several years earlier, Paul went all-in on a similar project for The High Lonesome Ranch and the K-T. I didn't see any reason why he wouldn't do the same this time around. Of course Paul was easy to deal with, it was all the little sycophants that surrounded him that always caused the problems. They always felt the need to chime in regardless if they knew what they were talking about or not. This was different – it wasn't my idea. I was just the one creating the video. I was more than happy to let the other minions do the heavy lifting!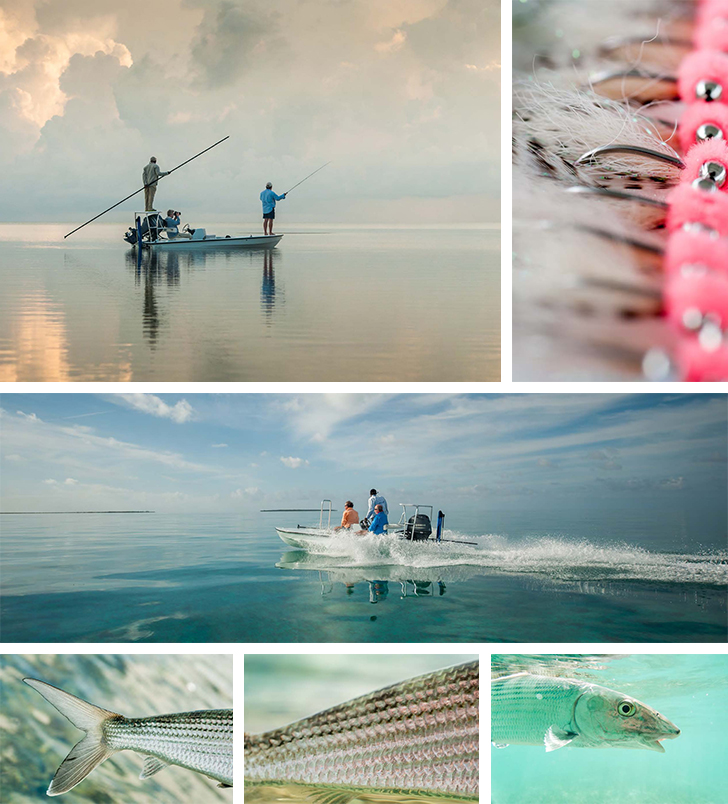 I had been working with the same production company for the last several years. They were relatively expensive but were very good at what they did. Everything was done in house. There was nothing canned. Creating a quality video with sound can be complicated, and the number of people needed to pull it off grows exponentially with each additional camera. The video's quality depended on the number of chase boats, not to mention the fisherman's boat. That meant we needed a minimum of four guides, four flats boats, and room and board for the camera crews, the director, Chris Pipes, and me for a week. Then there was the expense of the flights down and back and all the additional baggage.
To make things worse, we had to get permits from the Bahamian Government to bring all the gear into the Bahamas. We had to pay additional taxes based on the cost of the cameras and all the additional equipment. To clear customs, the majority of the gear had to arrive early. It was beginning to get a little overwhelming! Then someone mentioned something about renting a helicopter. I kept thinking the US Navy sounded cheaper. Paul gave us the thumbs up. I just wish he had informed the manager at Deep Water Cay we were coming and what we intended to do when we got there.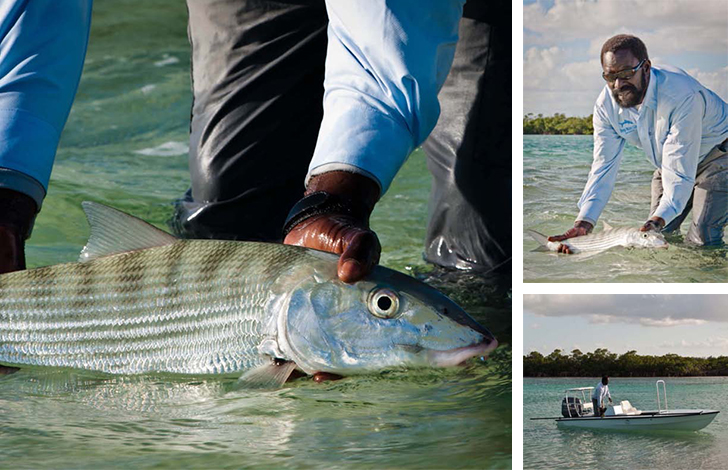 Three weeks later, we started arriving via different airlines at different times throughout the day. We needed to pick up the gear at the customs building, and then find transportation to the city docks, where someone from Deep Water Cay was supposed to pick us up and take us over to the island. Of course, when we got to the docks no one was there. Chris got on the phone and called the lodge and managed to get someone to pick us up. When they finally arrived, they were in complete horror. They had no idea this many people and this much gear was involved in making a simple video, and they hadn't even met Isaias yet. Isaias was one of my closest friends and a world-class photographer from Patagonia that was due to arrive later that day.
Evidently, Paul forgot to tell them anything about the production crew and the gear. Fortunately for us, Paul put us up in his private home on the beach. Unfortunately for us, the lodge was almost full. That meant the majority of the boats needed to make the video had to be set-aside for the paying customers. Even worse, some of Paul's minions and their families were there, and they had no idea who or why we were there. They seemed a little taken back when they finally learned how much it would cost them to watch us sit around and play pool and spend copious amounts of time at the Tiki bar, drowning our sorrow at their expense.
The manager and his wife were some of the nicest people on the planet, but they had no idea what to do. No one seemed brave enough to call Paul and complain. Knowing Paul, he probably would have jumped in his private jet and been down there before sunset. This was a clusterfuck in the making. It could only get worse and somehow we still needed to make the film. So we did what most fishermen the world over would have done, that night we pigged out on fresh conch and red snapper and finished the night on the beach drinking rum runners and howling at the moon. Little did we know at the time, but there was angry lady named Sandy bearing down on the Bahamas.
« Previous Post
---