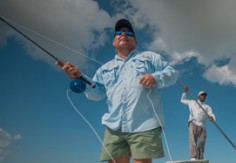 Jim Stenson
Director of Sales and Marketing
Jim is an avid fly fisherman and hunter, with a graduate degree from the College of Communication and Information Sciences at Florida State University as well as an MS in Library Science. Jim is also the editor and publisher of The Contemporary Sportsman Magazine and managing partner of Integrated Digital Publishing.
---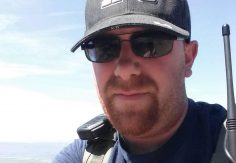 Jeff Setzer
Web Technologies Director / Software Developer
Jeff is a software developer by trade and an adventurer at heart. With a BS in Aeronautics from Liberty University exploring the world while applying it's influence to website development became natural. Jeff has been developing outdoor websites and other digital products for many years while taking on the outdoors in the search and rescue community.
---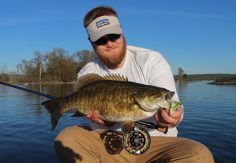 Max Hogg
I am an avid fly fisherman with a love for anything outdoors. I have fished all over the country, from smallmouth bass in my backyard to desert rainbow trout to snook off the beach. I am majoring in fisheries sciences at Paul Smith's College located in the heart of the Adirondacks in Upstate New York but I was born and raised in Burlington, Vermont.
---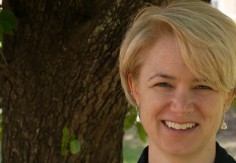 diane gibbs
Creative Director / Graphic Designer
Diane is passionate about design and helps to inspire and educate the next generation of designers. She has her M.F.A. degree from Virginia Commonwealth University. Diane enjoys all aspects of visual communication and also has been the creative director of The Contemporary Sportsman Magazine for the past five years among other freelance projects.
---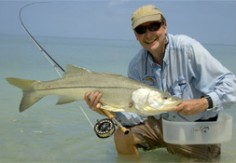 Norm Zeigler
Fly Fishing Consultant
Norm Zeigler owns Norm Zeigler's Fly Shop on Sanibel Island, Florida. He is one of the world's foremost experts on fly fishing for snook. Norm is an internationally known author and journalist. He is also one of the foremost fly fishing writers in the United States. Some of the publications in which his work has appeared include The New York Times, Gray's Sporting Journal, The Contemporary Sportsman, Fly Fisherman, Fly Rod and Reel, Northwest Fly Fishing, Art of Angling Journal, Sporting Tales Journal and the Florida Sportsman.
---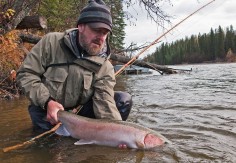 Jeff Bright
Photographer, Writer, and Fly Fishing Consultant
A self-professed spey fishing fanatic, Jeff Bright's writing and photography has appeared in numerous major print and digital fly fishing magazines around the world. As a travel specialist, his expertise includes over a decade hosting and fishing the British Columba coast for steelhead and Pacific salmon in winter, spring, summer and fall. When not leading the chase for steelhead in the Pacific Northwest, sea trout in Tierra del Fuego, Atlantic salmon in Russia, or sea-run char in the Canadian Arctic, Jeff can be found at his San Francisco home planning his next adventure and recounting the ones that got away. 
---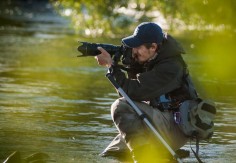 Isaias Miciu Nicolaevici
Photographer, Writer, and Fly Fishing Consultant
A resident of Northern Patagonia, Miciu Nicolaevici's passion for fly-fishing has led him to photograph outdoor sport adventures for some of the biggest publications in the world, including National Geographic. He captures the beauty of many of the world's most exclusive resorts, lodges and fishing destinations for commercial use as well.
---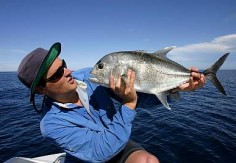 Henry Gilbey
Photographer, Videographer, Writer, and Fly Fishing Consultant
Henry Gilbey has worked full time within the world of fishing for over fifteen years. In the UK he is perhaps best known for the four fishing TV series he presented for the Discovery network, but all along his main passion has been photographing all kinds of fishing all around the world and then putting stories together about these exploits in his own unique style.
---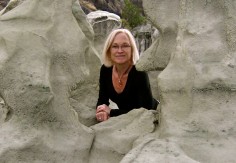 Karen Mann
Brand Specialist / Writer / Designer
Karen's career began in the big ad agency business where she branded and promoted a number of large international and national clients – both consumer and business-to-business – and created, planned and executed many large events, traveling often to produce her work. Since escaping those boardrooms and forming her own company in 2001, Karen has promoted and branded high-end outdoor pursuits properties in the US and internationally, conservation and hunting groups, and non-profits, traveling to big outdoor locations as much as possible. She has tried to find clients whose interests match her own, allowing travel that mixes business with pleasure. She gets away to her place in the Texas Hill Country as much as she can and works from there. And then there's just travel for fun.
---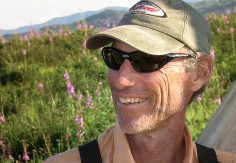 Mark Lance
Photographer, Writer, and Fly Fishing Consultant
Mark has been carrying a fly fishing rod as long as he has been snapping photographs. So, it may come as no surprise that he has managed to merge his two favorite tools into a 40-year career.
---