THE PARANÁ EXPERIENCE: A COMBINATION TRIP
Every year, from August until October, there is a massive migration of sábalo (dorado ́s favorite baitfish) along the Paraná River. This migration starts on the lower stretches of the Paraná river. Following the migration, dorado feed along the entire path. Taking into account this phenomenon, Nervous Waters has built a fishing program where anglers get to fish the hottest stretches where migration happens.
Middle Paraná: Paraná River Outfitters (PRO) is located in the town of Bella Vista, in Corrientes province. This section of the Paraná is rich in varied habitat. That diversity makes for an exciting fishery. Wadable sandbars provide excellent sight-fishing opportunities. Deep cut banks and wooded structures provide classic holding water for cruisers. Black-water creeks (tannin colored) and deep channels offer even more exploratory opportunities. In general, water levels dictate the route of the baitfish, and those movements determine where we'll find the monsters each season.
Upper Paraná: Perfectly placed in the heart of Argentina's best dorado fishing, Suindá Lodge sits high on the riverbank of the transparent upper part of the Paraná River. Our beautiful jungle lodge serves as a central hub and resting place for anglers on the prowl for the giant Golden Dorado that live in these waters. When their crashing sábalo on sand flats or cruising the jungle lined banks, these fish are smart, tricky, moody and sensitive, making for some of the most technical, yet rewarding fishing out there.
The seven-night program gives guests the ability to rotate waters in the middle of the week, allowing anglers to have better possibilities to approach Dorado. Begin at Suindá, and then transfer to PRO. Or vice versa. No matter where you decide to start, you'll fish two of the most consistent environments for Golden Dorado that Argentina has to offer between August until October.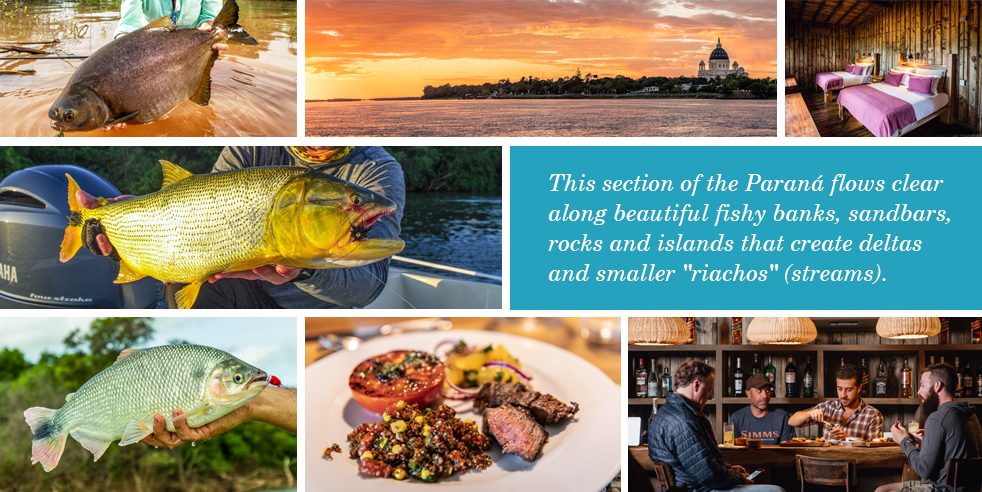 Due to how the Dorado reacts to seasonal conditions, is one of those species that requires patience and planning. By booking a combo trip, you increase your odds of catching more fish. You also broaden your fishing horizons, seeing new riverscapes, learning new techniques, and exploring an array of prime dorado habitats. These trips are not only educational, but they're also the makings of a real adventure.
Pirá Lodge is in Northern Argentina's Iberá Marshlands is protected by a natural preserve more than twice the size of the Florida Everglades. Fishing for Golden Dorado, one of the most voracious and beautiful species to swim the planet, takes place aboard a fleet of 16-foot Hell's Bay flats skiffs. You'll dodge Caymans and catch freshwater Dorado in the 5-to 20- pound class on everything from dry flies to stripped streamers. When your fishing day comes to an end, decompress and take in a traditional asado at one of the finest lodges fishing has to offer. However, it is the electric take and dazzling fight of the Dorado that bring fishermen back year after year!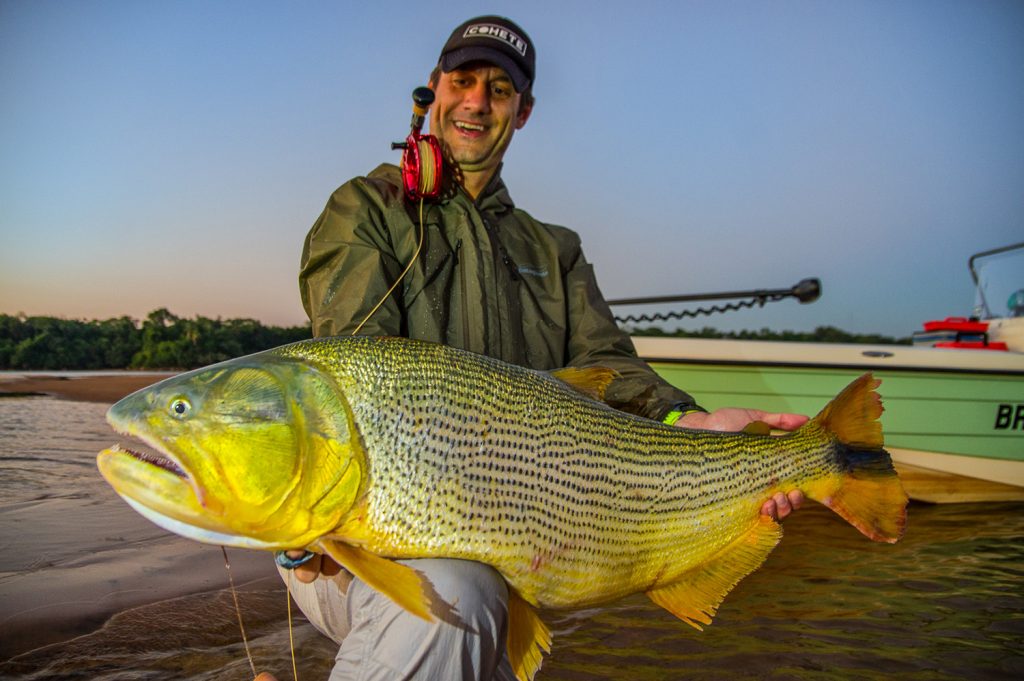 Pira Lodge was the first, and the most detail-oriented fishing lodge specifically built for one of the most exciting gamefish on the planet. The freshwater Dorado. The lodge is uniquely positioned and is very comfortable with direct access to the Iberá Marshlands – nearly three million acres of mostly unexplored marshland, including creeks, rivers, lagoons, and freshwater flats, all teeming with fantastic gamefish.
The system provides crystal clear water throughout the entire fishery throughout the season. It's sight fishing at its best. The opportunities to sight fish for Golden Dorado can be the most exciting thing you've ever done with a fly rod in your hands. There are unlimited opportunities to commune with nature and unique non-angling activities in a tropical paradise such as horseback riding, a sparkling swimming pool, and bird watching. With a spectacular abundance of flora and fauna, it makes for a naturalist and fisherman's dream destination. With a good pair of binoculars, a fisherman can see over 350 bird species throughout their trip. Why not make a vacation within a vacation.
Pira Lodge provides friendly bilingual guides. All with working knowledge about the Dorado and his habits. They offer years of experience and boating in this vast natural reservoir. Pira Lodge is the only freshwater Dorado destination in South America with state of the art Hell's Bay flats skiffs. We do that so we can shuttle anglers quickly and safely in the most remote areas of the fishery. There are several transportation options for Pira Lodge. Arrive commercially or via a private charter directly to our private landing strip at the lodge.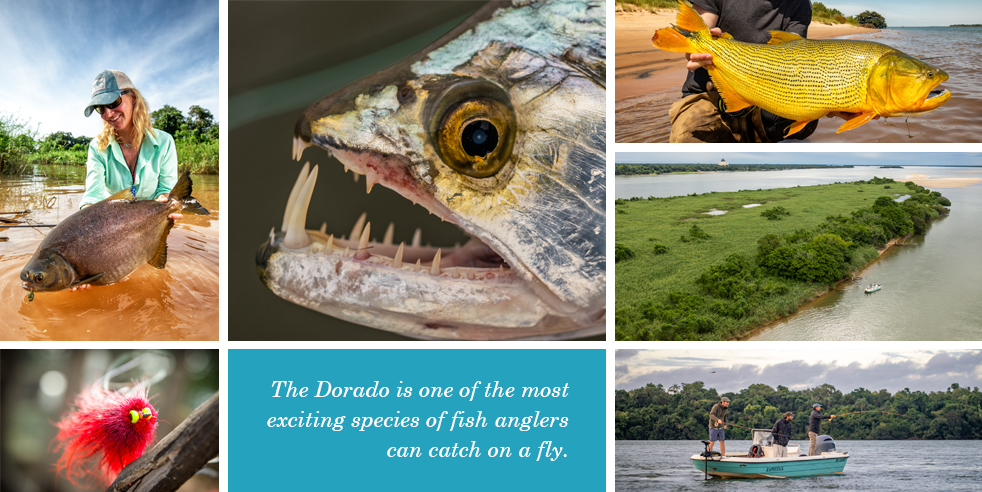 Suinda Lodge is located on the upper Paraná river system, where clear waters offer exceptional sight-fishing opportunities for Dorado, as well as pirá pitá and pacú on dries. The lodge is very comfortable and houses six to eight anglers. The guides specialize in fly fishing and can share many different techniques that work exceptionally well on the Golden Dorado. They also work well with anglers that wish to use either baitcasting or spinning gear.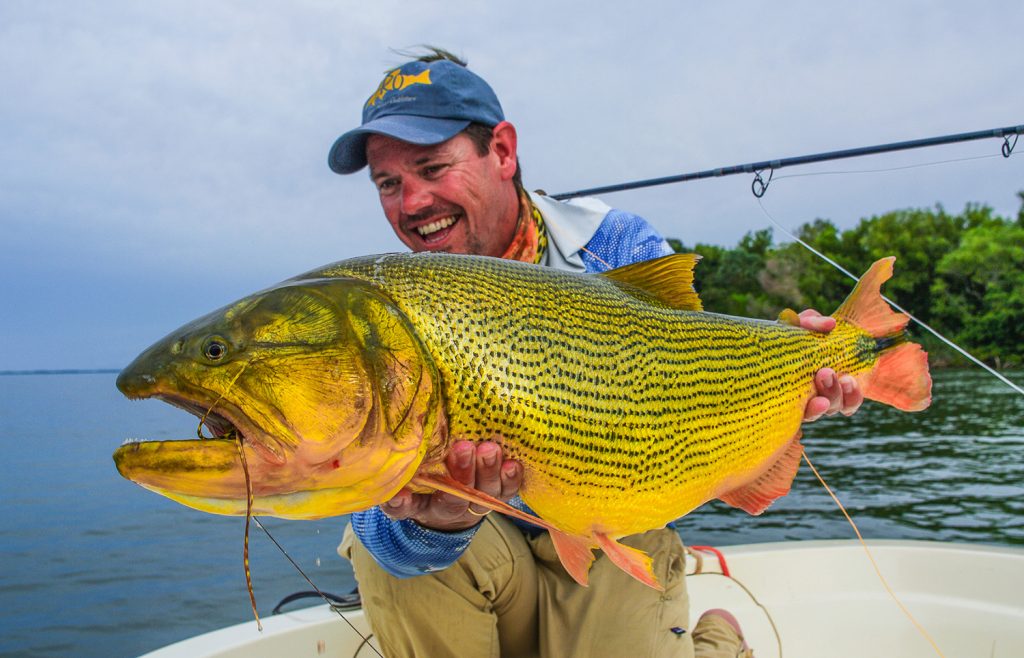 It truly is a multispecies program designed for anglers in search of exciting fishing in an incredible environment. The lodge is situated on one of the most pristine sections of the legendary Paraná River. The Parana River is the main artery in the system where you can catch double-digit Dorado through the season. This section of the river is also one of the most productive areas to pursue the exotic pacú and hard-charging pira pítá on the Paraná. The two superstar species that make up the lodges freshwater grand slam program when combined with Dorado.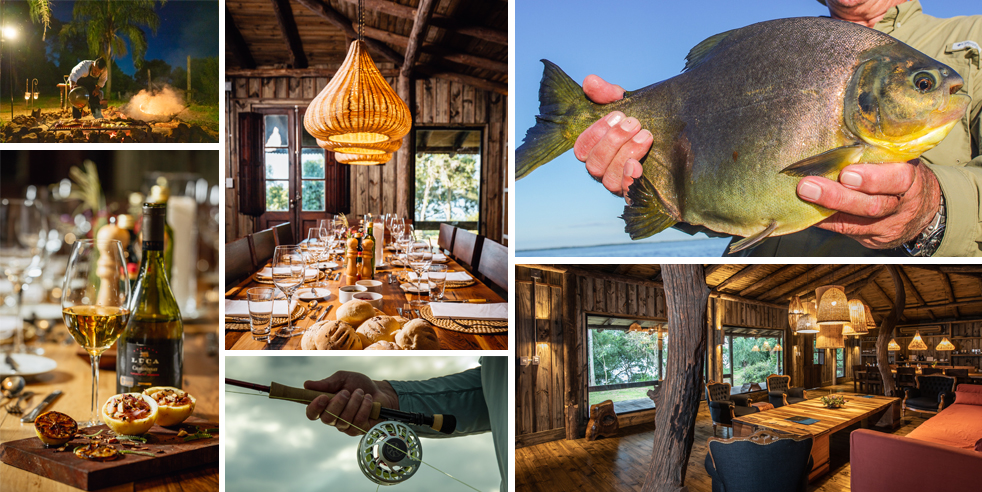 Suinda Lodge features custom equipped skiffs specifically designed for fishing the Paraná. The skiffs are incredibly comfortable. The lodge also has exceptionally high-quality equipment for the anglers use if need be. The River Delta also ranks as one of the world's top bird-watching destinations. You will be surrounded by nature at every turn. To make things a little better when you return to the lodge in the evening, you will be treated to a delicious dinner made from indigenous and international foods. The food is exceptional, well prepared, and just flat out incredible.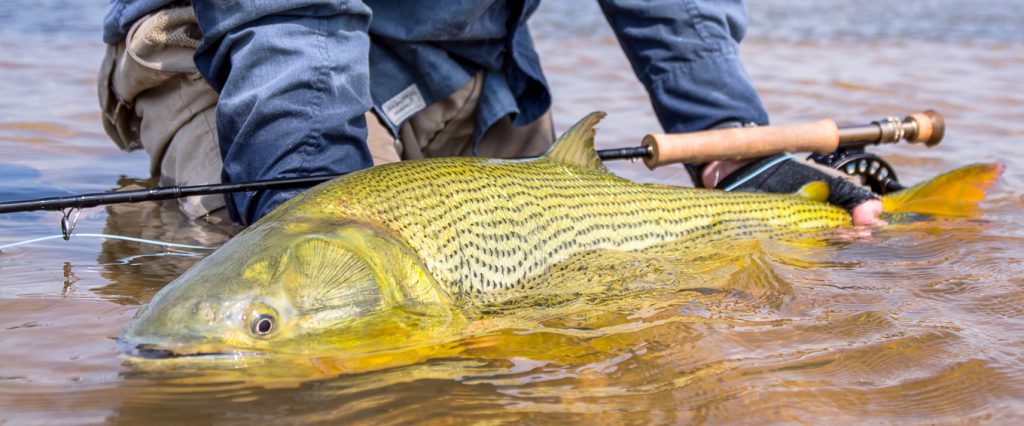 Nervous Waters' newly built dorado-fishing camp is located near the town of Itatí, in the province of Corrientes. Stilted living quarters are perched on a high bluff and set an additional nine feet above the ground, offering soaring views of the sprawling river and its natural surroundings. The eco-property includes three spacious, two-bedroom "cabañas" with private bathrooms. Wooden footbridges conveniently connect each room to the main dining hall. From there, it's a short walk to the water, where you'll spend your days exploring the Paraná's most productive, and heavily structured sections for monster dorado.
The river here marks the border between Argentina and Paraguay. This section of the Paraná flows clear along beautiful fishy banks, sandbars, rocks, and islands that create deltas and smaller "riachos" (streams).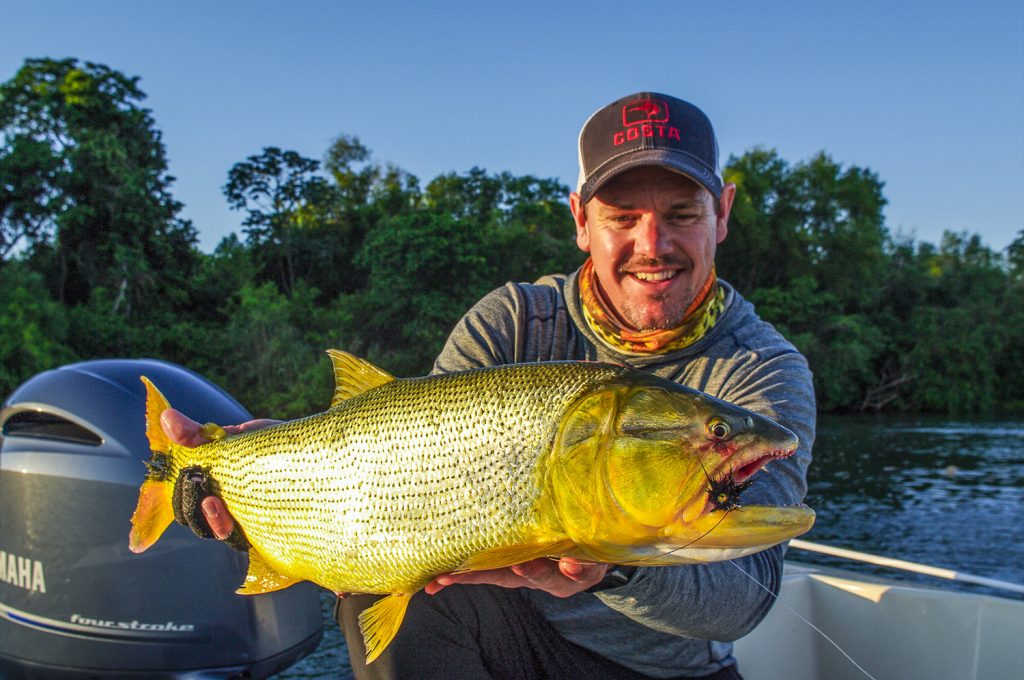 Combining these two dorado fishing destinations is easy. Whether you begin your adventure at PRO or Suindá, a series of short flights and short drives is all it takes to complete the merger. Drive time between the lodges is 2 hours and 45 minutes.
Short daily 1 hour flights are available from Buenos Aires Aeroparque Domestic Airport (AEP) to Corrientes (CNQ) or Resistencia (RES).
EXAMPLE: Assuming you start at PRO, then finish at Suindá:
1) Fly from Buenos Aires to Corrientes (CQN)
2) After completing your fishing days at PRO, take a ground transfer to Suindá. 2 hours and 45 minutes drive.
3) Depart Suindá via a 1-hr return flight back to Buenos Aires, from either:
A) Corrientes (CNQ) airport – 45- min drive from the lodge.
B) Resistencia (RES) airport – 1-hour and 45-minute drive.
*Note: Resistencia (RES) and Corrientes (CNQ) are neighboring airports, both located close by.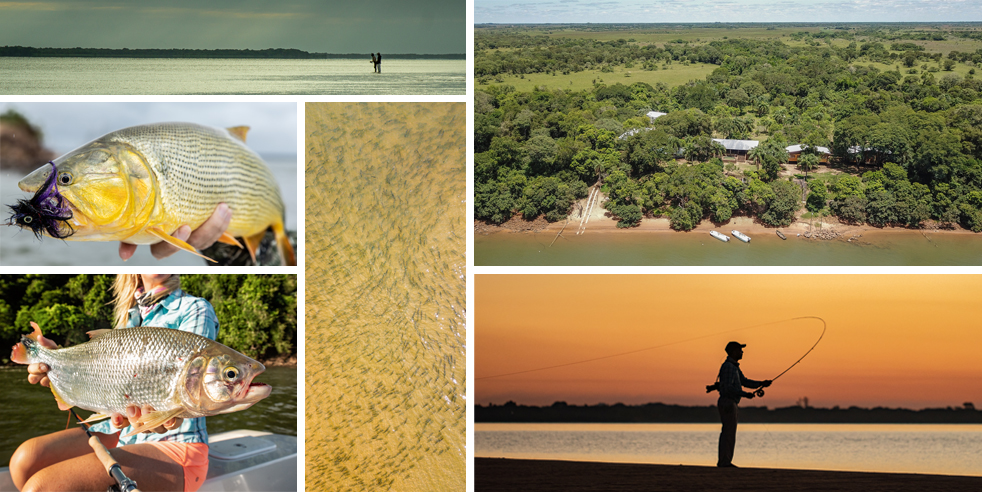 Season:
August 15th – November 2nd, 2020 
Not included:
Transfer from Corrientes or Resistencia to the hotel, fishing license ($50 per person), loaner fishing equipment (Rods, reels & Lines), gratuities for guides and house staff, airfare and private charters, in-house laundry service.
To ensure your reservations are confirmed, a 50% deposit is required. All deposits are non-refundable unless a client replacement is found. The final payment is due 60 days before departure. At this point, participants are responsible for total land costs, and no refunds will be made for unused land transportation, accommodations, or meals.
7 nights / 6 days fishing  $ 4,950
6 nights / 5 days fishing  $ 4,250
5 nights / 4 days fishing  $ 3,550
4 nights / 3 days fishing  $ 2,850
3 nights / 2 days fishing  $ 2,150
Rates are per person based on single room at PRO/ shared room at Suindá and shared boat.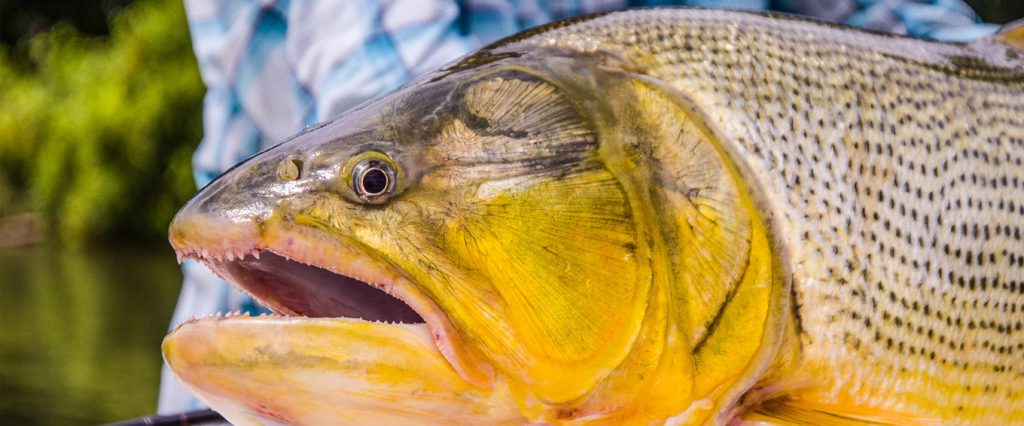 « Previous Post
---